Payment Online
Use this page to pay for school uniform, trips, school dinners and milk.
To make a payment to the school for School Uniform or Trips, click on the link below where you will be connected to School Money. You will be asked to provide your mobile number, email address and a password to log onto a secure website.

Click here to connect to School Money
To login, simply enter your mobile phone number, email address and password into the boxes provided. After this, all you have to do is click login and type in your child's name when prompted.

Your password will be provided in either an email or text message from the school.
If you are having any trouble accessing your account, please click here to view Parent Guide or contact the school office.
Click here to pay for School Meals- ISS School Catering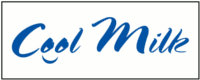 Click here to pay for Cool Milk