Urban Tropicana
Urban Tropicana
20 September 2021 (by admin)
Urban Tropicana comes to Grange!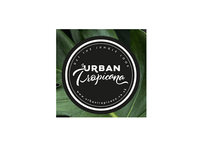 This week, we have been very lucky to have been given some
beautiful house plants from local plant shop Urban Tropicana on
Northfields Avenue. https://www.urbantropicana.co.uk/
The plants will help us bring nature into our classrooms - they are quite
stunning! There has been a recent boom in house plant buying and
research has been carried out into their benefits.
''Biophilic design" has been one of the big buzz phrases in the
UK office sector. Biophilia is essentially about our desire to
commune with nature.
Having plants in school can also reduce the number of absences/sick days that children have.
Introducing plants to classrooms can not only boost air quality
and improve mood but may also help learning to flourish.
With this in mind, we would like to ask for donations of house
plants and plant pots to enhance our learning environments.
The sort of plants we are looking for need to be low maintenance,
such as Snake plants, succulents or ZZ's. So, if you know of a
company that has plants going spare (or in need of some TLC) or
if you have plants you would like to donate to the school, please
let us know.

We are really looking forward to creating some urban classroom
jungles!
See the photos below.....