Summer Term with JAG
Summer Term with JAG
18 April 2023 (by admin)
Summer Term with JAG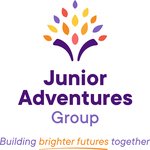 The Summer is nearly upon us, and we are looking forward to the brighter skies signalling a forecast of positive things to come!
With the Easter holidays over and the Spring Term behind us - it has been fantastic to see so many new and familiar faces at our clubs this term, and we would like to thank you for your continued loyalty. We've loved seeing your children's smiles lighting up our clubs across the UK as they've been introduced to everything we offer here at JAG (Junior Adventures Group).
This month's newsletter contains an offer for our upcoming holiday clubs, highlights from an action-packed Easter, programming schedules ahead of the new term, and a look back at the amazing Spring Term!