Aims
Foster within each child a joy and passion for learning.

Prepare our children with the skills of independence, resilience and the ability to solve problems so that they may navigate life beyond primary school

Maintain a safe and happy environment in which all children have the opportunity to develop personally, physically, socially, academically and spiritually.

Teach a creative, stimulating, meaningful and relevant curriculum with a wide range of learning experiences to meet the differing needs of individual children.

Provide an education of the highest quality which prepares today's children for tomorrow's challenges.

Create a partnership with parents where they are actively engaged with their child's education.

Encourage children to experiment, make mistakes and have the confidence to try again.

Ensure that every child has equality of opportunity to develop his or her potential.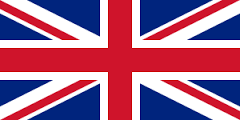 British Values
We are a diverse school community with 847 pupils and speaking over 42 languages.
We benefit enormously from our rich cultural community and irrespective of our many nationalities; pupils, staff, governors and parents are proud to actively promote British values:
• Democracy
• Rule of Law
• Individual Liberty
• Equality
• Mutual respect and tolerance for those of different faiths and beliefs

Promoting British Values as part of SMSC (Spiritual, Moral, Social & Cultural education)

The below document explains what actions we take through our teaching to promote fundamental British values at Grange.